GARAGE - AUTOMATION - BARS - ROLLS - RAMPS - SERVICE
PRODUCTS

SWING GATES OPERATORS

Livi 500 Swing gates articulated arm operator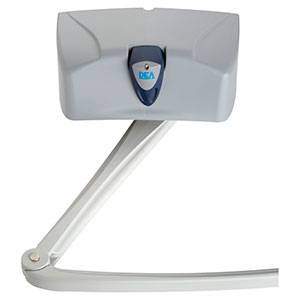 Livi 500 Swing gates articulated arm operator
LIVI 500 : Operator 230 Vac - 300W with limit switches, self-locking.
Livi 500 connecting-rod system assures a good working and eliminates the strains on the structure of the pillar and the gate.Easy to install it doesn't need any particular shrewdness. The self-locking gear motor assures the closing of the gate, thus the electric lock is not necessary: This eliminates the problems which may be caused by the electric lock. The adjustable power of this motor allows its instalation on every gate and follows safety rules.
For leafs up to 3 mt.
Working with connecting-rod/lever system
External fitting
Grease soaked gear motor
Irreversible with release system and reversible
Left and right performance