GARAGE - AUTOMATION - BARS - ROLLS - RAMPS - SERVICE
PRODUCTS

INDUSTRIAL DOOR

Roll - Up Doors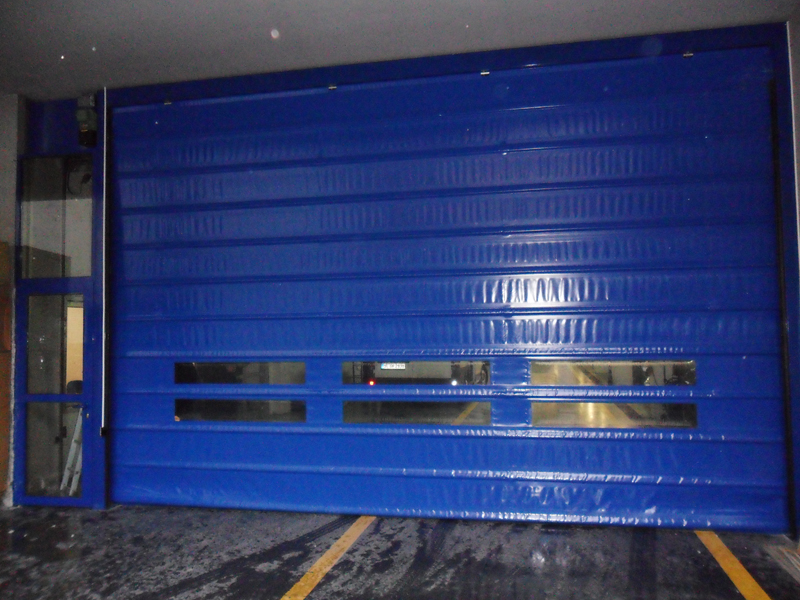 Roll - Up Doors
Description
The Roll-O door is a high speed roll up door that opens and closes using a vertical roll-up operation, as with our other high-speed doors the Roll-O model is suitable for applications where high speed opening and closing times are required.
This type of door is suited to both small and medium size openings and designed for use where heavy traffic is present.
This type of door can be used in a range of applications including stand-alone or combination use and is ideally suited for internal applications where partitions are required between temperature controlled, dusty, noisy or similar areas.

For maximum safety, all Roll-O doors have a built in safety edge.
Upon contact with an obstacle the door stops and reverses automatically to avoid the risk of injury or damage.
All Roll-O doors are CE marked and comply with the appropriate safety regulations
The ROLL-O door is available with a variety of bespoke options and can be manufactured to include a crash-proof system, this system ensures that in the event of any impact by a vehicle, the door can easily be reset in a few seconds without any special tools or skills.
As with all our other high-speed doors, in the event of a power failure the ROLL-O door is supplied with a manual override facility.
This ensures the door can be easily opened or closed in the event of power being severed from the door, this override facility minimises on the risk of any inconvenience in entering or leaving the affected area.